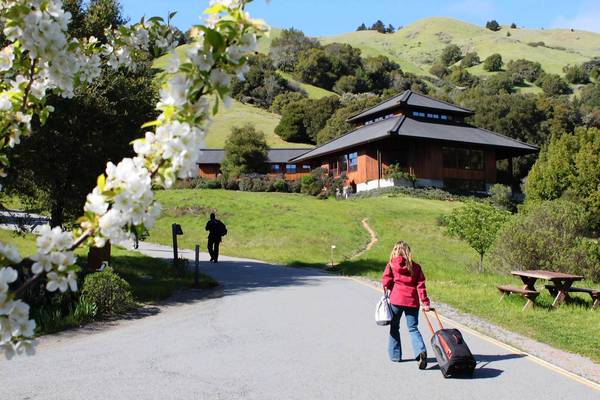 Finding Refuge and the Wise Heart in Challenging Times
June 2, 2017 @ 9:30 am

-

4:30 pm

PDT
In every era of human history, people have encountered social upheaval and struggles. Today is no different, yet the social and ecological crises we are facing currently present unprecedented challenges.
From the perspective of the Dharma, what is our response? How do we stay centered in the values of mindfulness, wisdom and compassion and not drown in reactivity or hopelessness? Buddhist teachings provide a variety of practices and tools that provide a sense of refuge amidst any circumstance. The jewel of awareness, the compassionate heart, the refuge of community, the stability of equanimity, and the capacity for wise speech and wise action are key resources on the path .
On this experiential day of meditation, reflection and inquiry, we will explore where we are in relation to the current events of our time and how we can work with our own pain, fears and reactivity. We will explore what allows us to stay centered and responsive and how to draw on the wise compassionate heart that lies within us all.
Teachings are appropriate for the general public as well as health care professionals. Health care professionals will be able to incorporate the tools and practices offered in this program when working with clients. Continuing Education (CE) credit available. See below for more information.
Learning Objectives for participating health care professionals- Based on the content of this program, you will be able to:
Incorporate compassion practices, for self and others, when working with clients so they are better equipped to manage despair and hopelessness arising from challenging situations
Explain how stress is decreased through meaningful action
Integrate the principles of equanimity and compassion for meeting stress, pain and burnout with kindness and wisdom
Describe how working with others in community toward a common goal positively elevates our threshold of stress and anxiety.
Young Adults (18-26) and Seniors (65+ with limited income) are invited to attend this day for $45.