In this contemplative one day retreat in southern Marin, we will open to the joy, beauty and tranquility of the natural world. We will utilize various sensory awareness practices, and mindfulness based meditations to support us being present and awake to our direct experience and to the wonder and mystery of nature. This time will be one of deep nourishment, regeneration and connection.
We will learn from nature's perennial wisdom that teaches us about change, inter-dependence, letting go and countless other things. We will explore the interconnection between our inner and outer landscape, and how nature touches and evokes beautiful qualities of peace, wonder and love. Through the time there will be mini-talks, guided meditations and group exercises. The time will be held in spacious silence.
No previous meditation experience necessary. All levels of practitioners are welcome.
Logistical details to be announced closer to the event and location may change depending on weather conditions.
We will be practicing mindful social distancing during this retreat and face masks are required.
Limited to 12 participants.
Cost
$150
Partial scholarships available for those who need financial assistance. To qualify, please write a 2-3 sentence statement about your financial situation and how much of a scholarship you would need. Then send both to Jen at jen@awakeinthewild.com.
Date and Time
Friday, September 24, 2021 – 9 am – 4:30 pm Pacific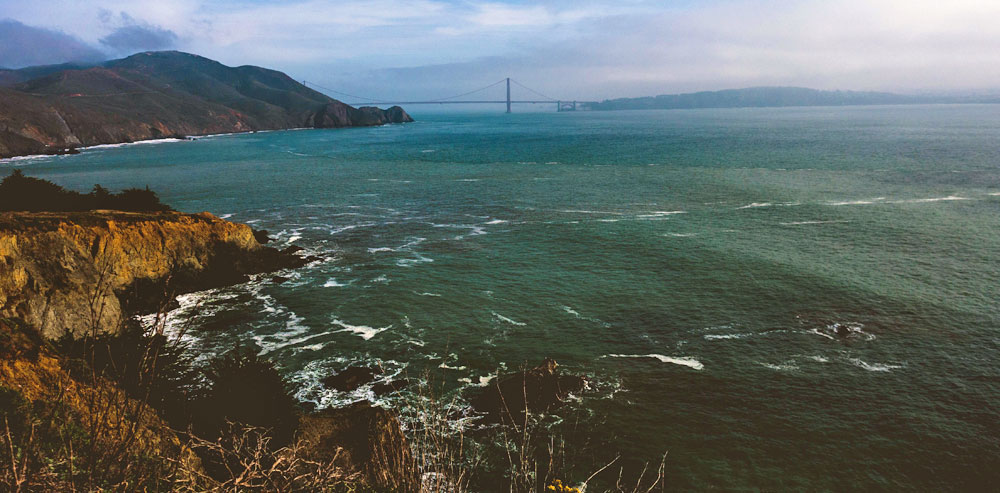 About the Marin Headlands
The Marin Headlands houses an amazing richness of history and biological diversity due to the variety of habitats and unique geology of the area. Enjoy a hike through our varied trails and take in the astonishing views of the Pacific Coast and San Francisco.
The Marin Headlands is home to a diversity of animal species. Local mammals include coyotes, deer, rabbits, and bobcats. Due to the close proximity of the Pacific Flyway, the headlands also hosts a large variety of owl, song and shore birds. Egrets, grebes, and mallard ducks can be found year-around patrolling the waters of Rodeo Lagoon. Bird Island along the coast of Rodeo Beach is one of the largest roosting sites in northern California for the endangered brown pelican.
Logistical Details
Details will be sent to participants a week before the event. We will either start near a bathroom or pass one en-route! And/or end near one. There will be hiking during this retreat, so you should be able to walk a few miles unassisted.
The location may change depending on weather conditions.
Lunch is NOT provided. You will need to bring a bagged lunch and beverages with you.
Limited to 12 participants.
Cancellations and Refunds
$45 of your deposit is non-refundable, no exceptions. If you find that you cannot attend the workshop, let us know as soon as possible. There will be no refunds for cancellations made within 72 hours of the retreat.
If you find that you have been exposed to Covid-19 or tested positive for Covid-19 within 2 weeks of this retreat, we do ask that you do not attend.
By registering for this workshop, you are agreeing to these terms.