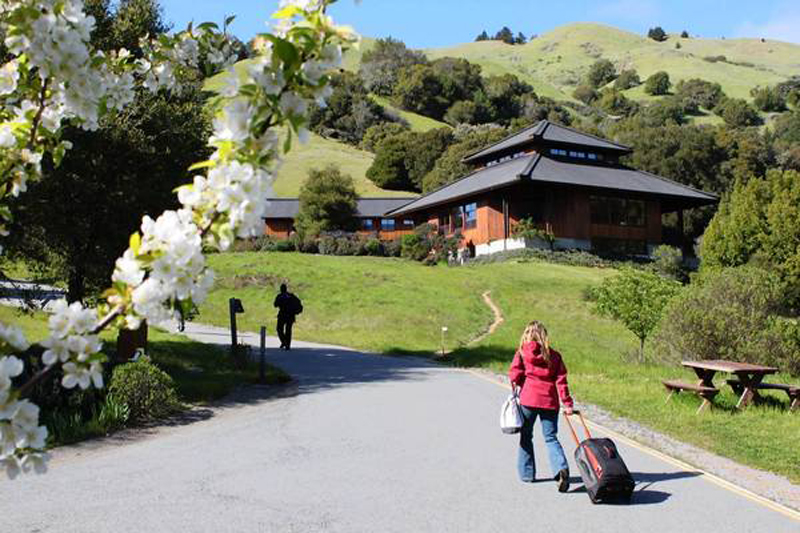 Essential Buddhist Teachings Program Series: The Eightfold Path (Part A) – The Buddhist Path to Freedom – In-person
February 2 @ 10:00 am

-

4:30 pm

PST
This five-daylong series may be attended in full or in part. You can join the series at any point; each day is a standalone program. You must register for each class separately. These five programs combine to create a deeper understanding of the Buddha's key teachings and emphasizes learning how to apply mindfulness and wisdom practices in our lives. In each daylong, there will be guided meditations, lectures, discussion, and inquiry. This series will start January 12, 2018, and end February 9, 2018, if you choose to attend all five daylong programs.
Program Titles:
1 – Four Foundations of Mindfulness – January 12
2 – Four Noble Truths – January 19
3 – The Boundless Heart – January 26
4 – Eightfold Path-Part A – February 2
The Eightfold Path explores our journey of how we learn to live with wisdom, compassion, and peace. On the Buddhist path, every aspect of our life is to be included as a vehicle for awakening. In this daylong, we will look at the first four parts of the Eightfold Path – Wise Effort, Wise Mindfulness, Wise Concentration, and Wise Understanding. We will explore how to cultivate and develop these qualities more fully in our practice and in our lives.
Follow the links to register for each class separately.
Health care providers will be able to incorporate this day's teachings to cultivate wisdom, compassion, and peace in ways that can support them as care providers. Teachings will be given on the origins of suffering, and practices will be offered that can be used to reduces stresses in the workplace and improve patient care. Health care providers will learn concrete steps to minimize suffering for self and others involving practices to steady the mind, cultivate attention and concentration, and engender responses appropriate in the current moment.
Teachings are appropriate for health care professionals as well as the general public. Continuing Education (CE) credit available.
If you cannot attend the event in person and you do not want CE credit, visit this link to register for the Livestream.
Learning Objectives for participating health care professionals-
Based on the content of this program, you will be able to:
List the three elements that the eightfold path comprise, and how cultivating these areas can lead to reduced suffering;
Describe how practicing "wise effort" and "wise concentration" can reduce difficult or unwholesome states of mind, and cultivate healthy or wholesome states of mind;
Incorporate the perspectives of "wise understanding," in ways that may reduce stress and suffering for self and others;
Describe how the practice of "wise concentration" can lead to improved patient care and self-care, reducing suffering.
Young Adults (18-26) and Seniors (65+ with limited income) are invited to attend this day for $45.