Awake in the Wild Nature Meditation
Awake in the Wild Nature Meditation is a unique way to be in nature. It is the art of being outdoors with a contemplative presence. Through the power of mindfulness people can cultivate a receptive, open quality of awareness that allows a rich sensitivity and connection to the natural world.
Unlike being indoors, meditating in the wild allows you to utilize all of your senses and the sensory environment as a support for being present. From that intimate connection, you  can develop insight, clarity and a visceral understanding  of knowing one's place in the web of life. By doing so, the wisdom of nature is easily revealed.
Utilizing various mindfulness practices outdoors allows you to touch a sense of joy, wonder, love and connection. It is a way to wake up to the preciousness of this moment and the beauty of the earth we all share. Out of that connection can arise a deep care for the planet and a desire to live in greater harmony and sustainability.
Weekday Nature Meditation
MARK SCHEDULED TO TEACH NOVEMBER 28-DECEMBER 2, 2022
These one-hour online meditations will be a support for all those who like to be in nature and feel the support of the natural world for our practice and to help calm and relax our body, mind and heart.
Running weekdays at 7:30 am Pacific Time / 10:30 am Eastern Time. There will not be meditations on the weekends. To view the calendar of scheduled weekday leaders, click here.
This class is offered freely.
If, however, you wish to offer a donation to Mark, click here.
If you wish to offer a donation to the other Awake in the Wild teachers, click here.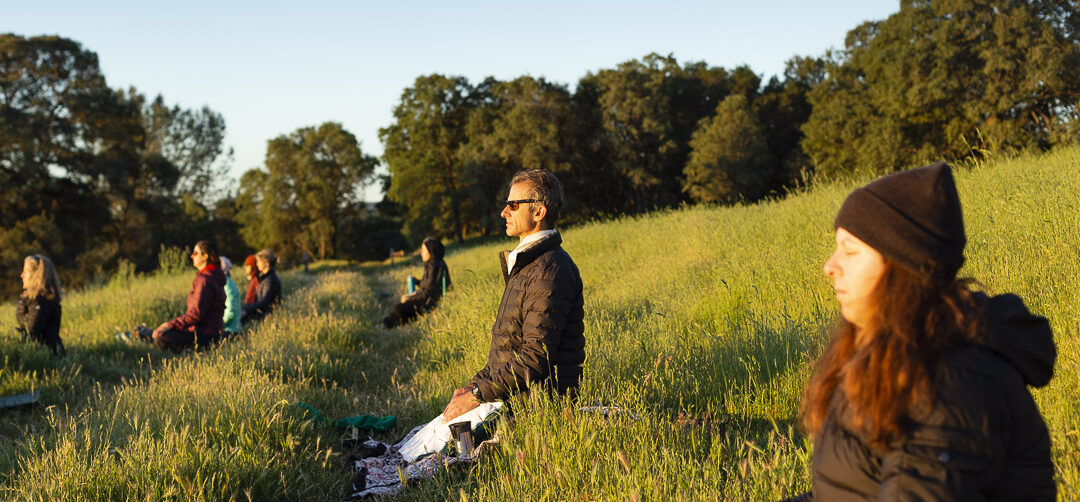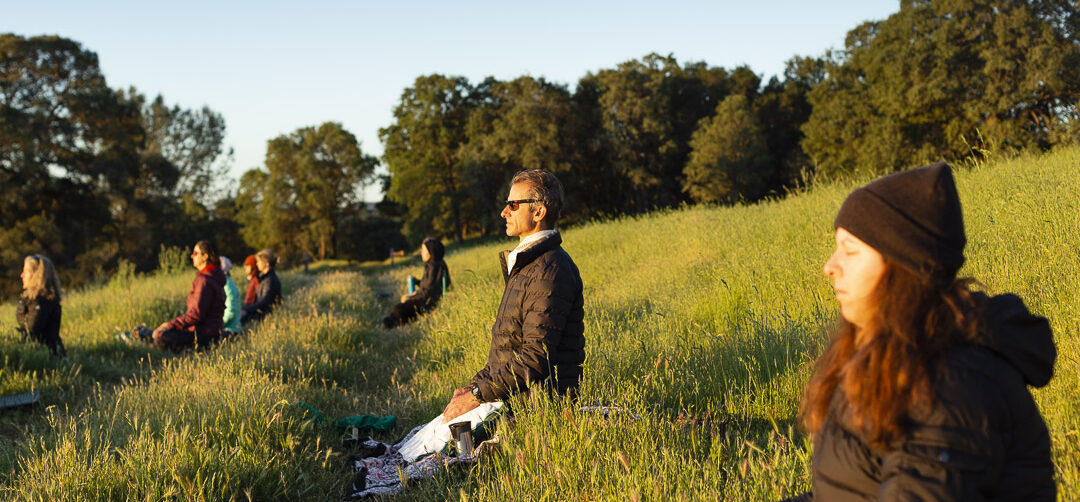 Awake in the Wild Teacher Training
The Awake in the Wild Teacher Training is an apprenticeship training in guiding contemplative nature practice, inspired by wisdom teachings from the Buddhist tradition, by Mark Coleman's book Awake in the Wild (AITW) and by the wilderness retreats led by Mark for more than a decade across the Americas. Nature meditation brings mindful awareness practices into the outdoors as a support for presence, connection, and insight. Mark is excited to share this cherished work with a group of dedicated nature meditation practitioners that will give them tools to begin to share similar practices with others.
Baja Kayaking and Meditation Retreat
November 8-14, 2022
Sea of Cortez, Baja, Mexico
This mindfulness retreat will be held entirely in serene silence. We will cultivate mindful awareness through sitting, walking and movement meditations (meditating approximately 6-8 times during the day). Mark will guide practices each day to deepen a contemplative relationship to nature. He will also offer talks and group and individual meetings to support participant's meditation practice. There will also be time to explore the natural surroundings in a contemplative way through paddle boarding, swimming, snorkeling and walking in this spectacular setting.
Awake in the Wild: The Book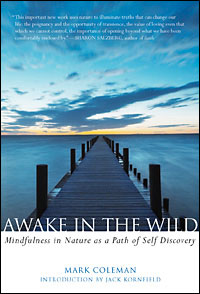 by Mark Coleman
Introduction by Jack Kornfield
Many of us have forgotten how to listen, feel, and sense the natural world and why it's vital to our own humanity. We can turn the tide by engaging in regular contact with nature while cultivating the simple yet profound quality of mindful attention. Awake in the Wild is a guide to using Buddhist meditative techniques in the natural world as  a way to access nature's gifts, blessings, and guidance.
"In nature we can feel a living connection with life all around us. Being outdoors we can taste how we are held and nourished exquisitely by the intricate web of life that is supporting us in every moment, every breath. It helps us to discover our place in the scheme of things and, perhaps, to realize we are already whole. Intimacy with nature can both heal us and teach us to be in harmony and at peace with ourselves and the world."
~Mark Coleman, from Awake in the Wild: Mindfulness in Nature as a Path of Self-Discovery