Mindfulness Teacher Training with Mark Coleman and Martin Aylward
A One-Year Training Program to Help You Teach Mindfulness with Confidence and Clarity
Have you been profoundly impacted by mindfulness practice?
Would you like to teach others this powerful, liberating practice?
This unique yearlong professional teacher training combines transformational cultivation of your own mindfulness practice and systematic development of mindfulness teaching skills, enabling you to teach a variety of mindfulness programs with confidence and clarity. You will be part of a committed, focused group of like-minded individuals with whom you will receive skilled, guided direction and personalized instruction that will allow you to flourish as a mindfulness facilitator. Our yearlong teacher training programs utilize in-person teaching intensives, online learning, individualized guidance from the teachers and learning mentors and peer group support.
The Mindfulness Training Institute is now accepting applications for its 10th international yearlong mindfulness teacher training, beginning in Europe in September 2023. Led by renowned teachers Mark Coleman and Martin Aylward, small group numbers facilitate personal tracking and guidance by the teachers. You will deeply grow your own practice through 16 days of in-person training, as well as learn to teach in a variety of settings and formats.
Over 275 MTI graduates from more than 20 countries have gone on to teaching around the world in diverse fields: healthcare, business, education, the criminal justice system, personal coaching and public mindfulness classes and courses.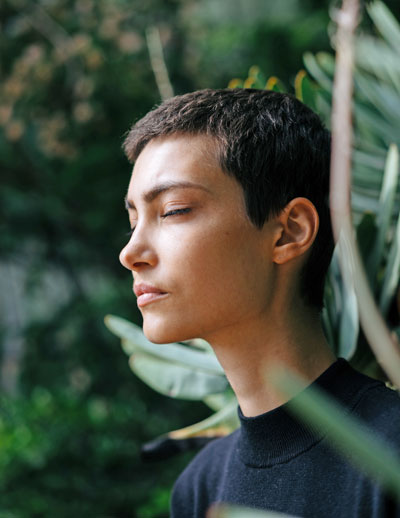 "Mark Coleman and Martin Aylward are wise and gifted teachers of mindfulness.
I highly recommend their trainings."
—Jack Kornfield
What Course Graduates Say
"If you are looking for a training that will not only give you the skills and content to teach mindfulness, but also the opportunity to deepen your practice, discover your individual teaching style, and join a supportive community of budding students and entrepreneurs . . . then this is the training for you. Mark and Martin are masterful teachers, engaging speakers, and encouraging coaches throughout the process. I feel fortunate to have joined the Mindfulness Training Institute's training which offers such breadth of content, depth in practice, and incredible support to take the seat as teacher in a growing community of graduates."
– Miriam Eisenberger, Educator and Psychotherapist
"I have taken mindfulness teacher trainings in the past. This teacher training differed in the level of depth, knowledge and insight that these teachers bring into their offering of teaching. They have a deep respect and love of this practice that is embodied in the way that they teach. . . . The integrity, wisdom and love [Mark and Martin] both bring to your teaching and sharing is palpable. I feel as though I was offered beautiful transmission of these teachings that will forever be held in my heart and within my practice."
– Rochelle Calvert, Psychotherapist
"The Mindfulness Teacher Training course was a fantastic opportunity for me to learn from two master teachers as well as a community of other developing teachers. I deepened my knowledge of the foundations of mindfulness and learned excellent teaching skills that I've been able to put into practice. I've made connections that I am sure will last long after the course. And I'm looking forward to the post-graduate trainings."
– Patricia Dowling, Professor
During the Mindfulness Teacher Training, you will:
◊ Gain the skills to teach mindfulness courses, classes, and one-day events;
◊ Rediscover, enhance, and refine your own practice of embodied mindfulness;
◊ Grow your ability to lead and guide students one-on-one and/or in groups;
◊ Learn to teach mindfulness of the body, mind, and heart;
◊ Develop the skills to talk about and work with the common obstacles to mindfulness meditation;
◊ Learn practices that will allow your students to cultivate their awareness in their personal and professional lives;
◊ Take part in four in-person training workshops designed to give you a solid foundation for your future teaching;
◊ Join a committed peer-group of like-minded practitioners;
◊ Benefit from the joined wisdom of our highly experienced senior teachers and a worldwide community of 275 MTI graduates teaching in 20 countries.