Awake in the Wild Teacher Training in North America
September 2024 – July 2025
The Awake in the Wild Teacher Training is an apprenticeship training in guiding contemplative nature practice, inspired by wisdom teachings from the Buddhist tradition, by Mark Coleman's book Awake in the Wild (AITW) and by the wilderness retreats led by Mark for more than two decades across the Americas. Nature meditation brings mindful awareness practices into the outdoors as a support for presence, connection, and insight. Mark is excited to share this cherished work with a group of dedicated nature meditation practitioners that will give them tools to begin to share similar practices with others.
The Awake in the Wild Teacher Training is for people who care deeply about the earth, who have a strong Dharma / meditation practice and who take that contemplative presence into the outdoors. Equally important, it is for those who feel called to take people deep into nature with a spirit of reverence and contemplation.
This program will have four residential retreats with Mark in California, the western states or Mexico. There will also be monthly online tutorials, personal nature-based work and a teaching practicum.
The next North American Awake in the Wild Teacher Training program will run from September 2024 through July 2025.
"When we attune to nature with sensitivity, we can see just how connected we are. We are always in relationship; we just rarely notice it. From this perspective, everything on this earth, from the spring rains that provide fresh drinking water to the warmth of the sun, is an open-hearted, generous offering."
"In my own life, the combination of mindfulness and time in the wilderness has greatly increased my capacity for joy. Awareness practices taught me how to pay attention and how to wake up to the beautiful world around me. Practicing mindfulness outdoors has exposed me to a deep well of abundant happiness. It is this joy that has inspired me to lead others into the wilderness. It is too much to keep all to myself, and it feels natural to share the joy and blessings of nature."
"Nature is a nurturing environment in which we can begin to open up to emotions that have long been repressed. The spaciousness and openness we feel when we look at the ocean or walk in the mountains can give us a larger container to hold any difficult inner experience."
"Oscillating our attention between our inner feelings and the outward tranquility of the natural world can prevent us from becoming so overwhelmed by our emotions, and support us in staying balanced even in the midst of great difficulty."
"Opening our awareness to the natural world can bring us a balanced perspective between life's agonies and its ecstasies. When we turn our attention to the beauty of the wild, both outside and inside ourselves, even in the midst of city life, the core of our being comes alive with joy and vitality."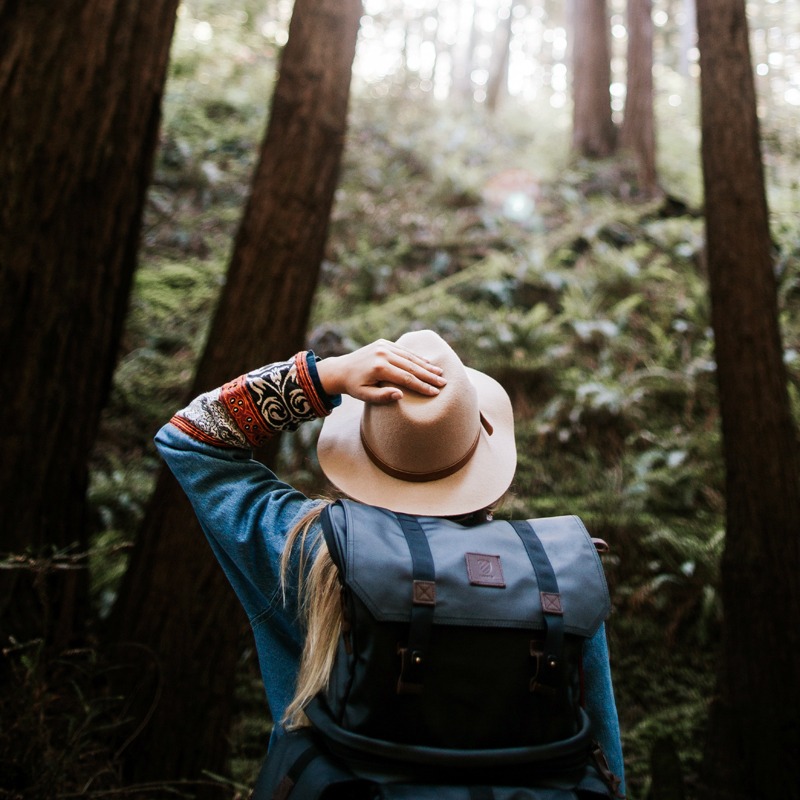 This in-depth apprenticeship training in nature-based mindful contemplative practice trains you to:
Skillfully teach guided mindfulness in nature practices
Prepare for the unique challenges in facilitating meditation programs in nature
Create and facilitate immersive nature meditation programs
Teach Awake in the Wild classes, daylong and weekend programs
This training includes:
Four week-long, immersive study retreats in nature
Monthly online tutorials
A rich collegial learning community of peers
Studying mindfulness-based nature meditation
Practice teaching nature-based meditations
Mentoring and supervision with Mark and faculty
Retreats
There will be 4 week-long teaching retreats throughout the year of the training. These retreats are where you will receive the bulk of your training from Mark and where Mark will be preparing you for the next phase of the training.
These retreats will take place in different locations throughout the western United States and Mexico. They may involve tent camping or staying in rustic cabins or lodges.
The dates and locations for the immersive retreats are still tentative. They will not be confirmed until Fall 2023.
October 14-21, 2024 – Northern CA
January 13-19, 2025 – Southern Baja Mountains, Mexico
April 14-20, 2025 – Pilot Hill, CA
July 7-13, 2025 – Northern NM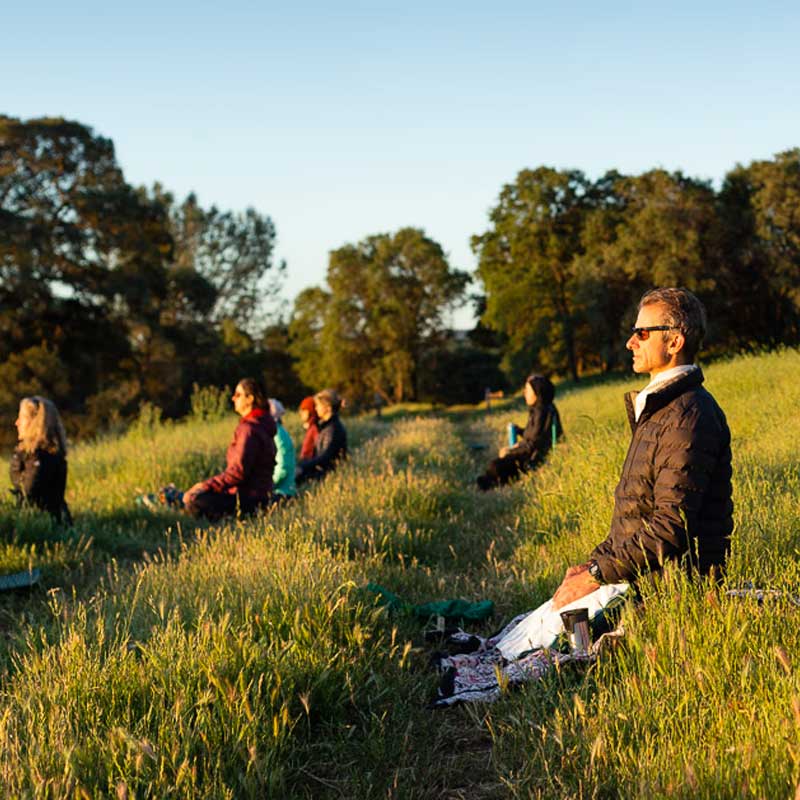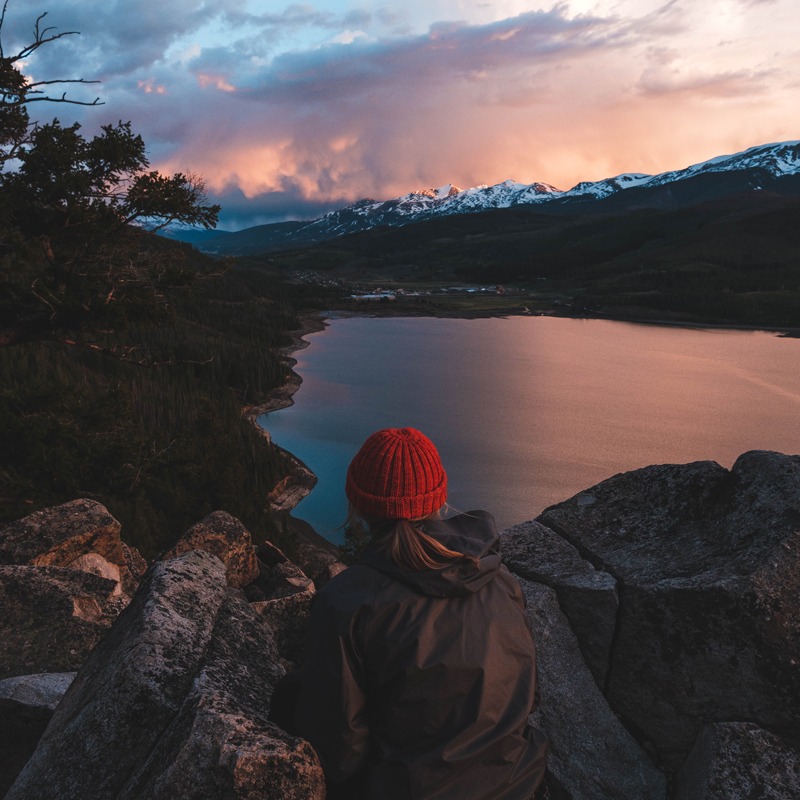 Tuition is $6,900, which does not include the costs associated with each retreat.
Camping retreats–there is an option to camp at all of the retreat locations–will cost on average somewhere between $350 and $500, and retreats in lodges or small cabins may cost up to $750. This estimate excludes travel costs and depends on location and your choice of accommodations. The costs for the retreat are to cover the rental of the location, food, supplies and any provided lodging. Since the retreats will be at different locations and we are uncertain how many people will be in the training, plus some locations allow for different types of accommodations (for example, single room, double room, or camping), the retreat costs are estimated to begin with.
Monthly payment plans are available. If you think you might be in need of a custom payment plan, please indicate that in the last question on the application form, and please give us a sense of what would be within your means.
FAQs about the Awake in the Wild Teacher Training
Click the questions below to open and reveal the answers.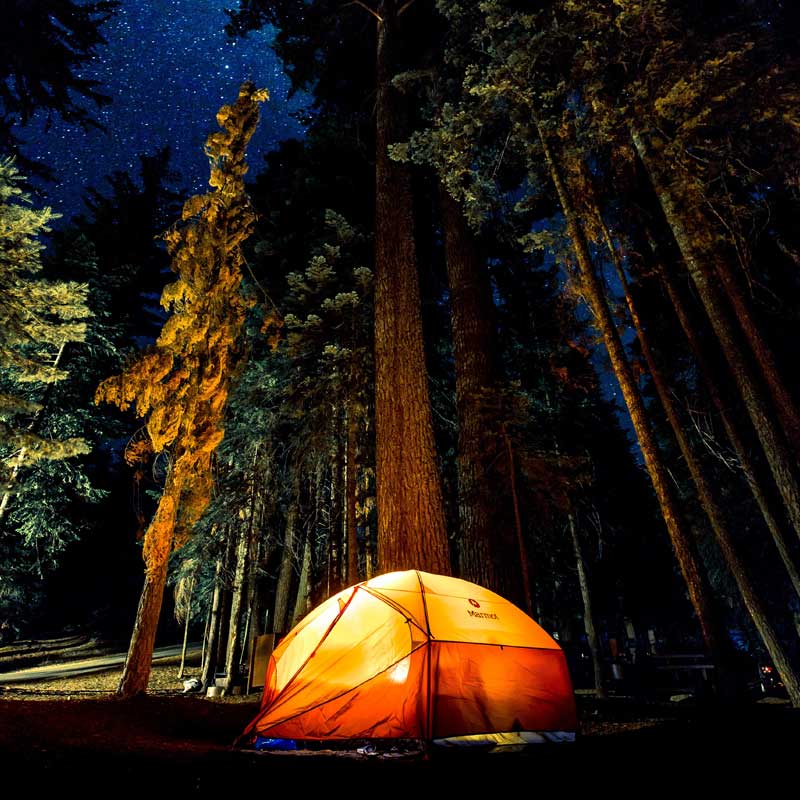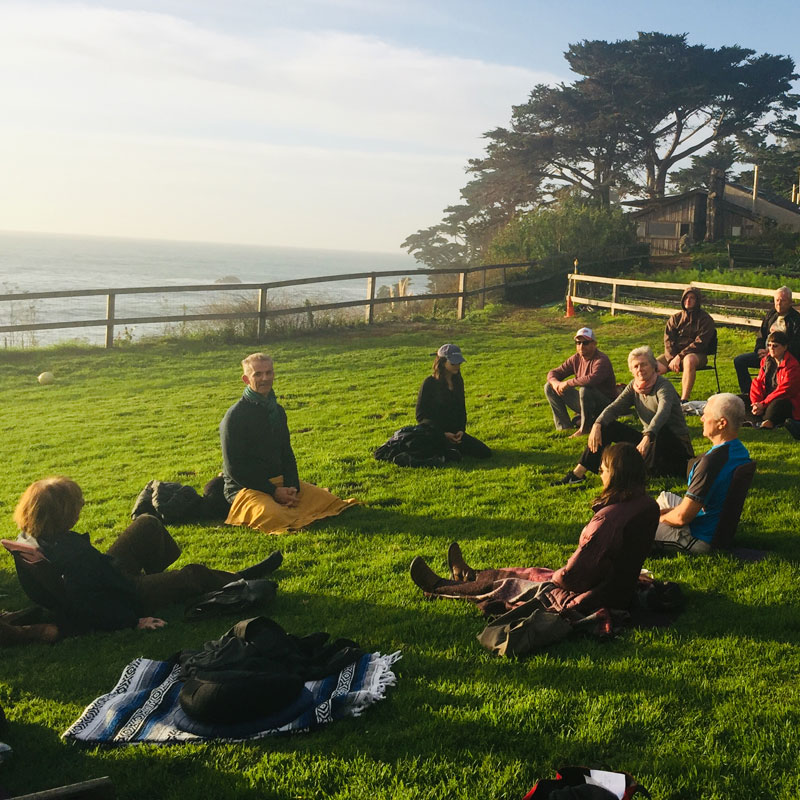 Minimum three years regular meditation practice (mindfulness based)
One silent mindfulness / meditation retreats of 5-7 days or longer
Extensive experience being in nature
Disclaimer
This is not a Wilderness Guide Training

This is not a mindfulness teacher training. (Applicants are expected to have a pre-existing thorough understanding of mindfulness meditation and preferably have had some experience in teaching/facilitation)
To teach AITW intensive silent retreats longer than a weekend, this requires individual approval from Mark. Apprenticeship for this is available on an individual basis with Mark post-graduation
The application asks specifics on your meditation practice, your retreat experiences, your teaching experiences, and your intentions in taking the training. If you would like a downloadable, Word document version to submit or to use to prepare your online application, you may download it here.
"I joined the first AITW Teacher Training because I appreciated Mark as a teacher and I already had, what I felt was, a deep connection to nature. I wanted to help others use nature to support them in their lives. But, through the experience of the AITW training, I found this training has really connected me to nature and to all living things on this earth more than all my years of backpacking and hiking in nature had done. I found the experience to be profound in how it expanded my relationship to the earth and how I share that relationship with others. I would recommend AITW Teacher Training to anyone with a love for both nature and Mindfulness."
"The Awake in the Wild Teacher Training has been a great way to deepen my practice and connection to nature. It has become a way of being that influences not only my professional life but my life."
"I use these practices to help my own students cultivate mindful connection to the Earth and to find their own meaningful place in the natural world.

This practice has taught me to look more closely at flowers, listen more attentively to the chirping of birds and insects, feel the subtle touch of the wind on my skin, and feel more vibrantly alive in each moment."