Join Mark Coleman's email list to learn about upcoming workshops and events:
Online Course on the Inner Critic: Make Peace with Your Mind
Mark Coleman delivers a powerfully practical and experiential online course filled with lightness, compassion, and humor… a reminder to not take yourself too seriously! Have you ever noticed how cluttered your mind can be? Is it ever quiet? And why, sometimes, can it be so critical… especially of yourself? Join Mark as he shows you how to recognize the way your thoughts impact your experience. Explore how to cultivate freedom, happiness and a flourishing life through easy-to-implement mindfulness and self-compassion techniques. Develop constructive insights into what creates, drives, and disarms the inner critic. Change the story of the mind to set yourself on a path to a more peaceful and happier life. Through mindfulness and compassion, you can break free from your inner critic.
Cost: $99
This online class will help you:
Deal effectively with self-judgment and inner critic attacks
Distinguish between judgment and discernment
See the role of a healthy conscience vs. reliance on the inner critic
Develop greater self-acceptance, self-compassion, and loving-kindness as an antidote to the self-judgment
Cultivate forgiveness as a support for working with judgment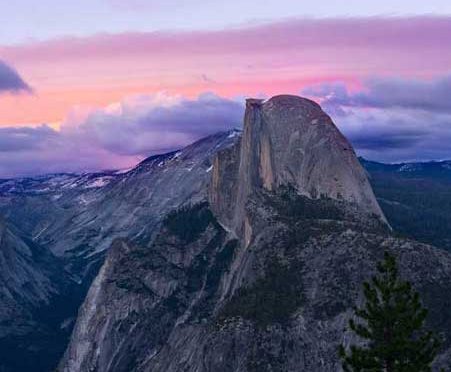 In collaboration with The New York Times
Download the NYT VR app and allow yourself to be transported to some of California's most spectacular vistas and take a moment to meditate on the tranquil sights and sounds of nature.
Immerse yourself in this 360-degree experience, which is best viewed on a smartphone with a Google cardboard viewer.
"Wonderful, delightful, deeply touching."
"Make Peace with Your Mind can change your life."
"Beautiful, soulful, enormously useful."
"The benefits of these practices are real and wide-ranging."
"Wonderful and important."
"Gifts of wisdom and many practical tools to work with your own mind and heart."
How Mindfulness and Compassion Can Free You from Your Inner Critic
by Mark Coleman
foreward by Tara Brach
The inner critic is the voice inside our heads reminding us that we are never "good enough." It's behind the insidious thoughts that can make us second-guess our every action and doubt our own value. The inner critic might feel overpowering, but it can be managed effectively. Meditation teacher and therapist Mark Coleman helps readers understand and free themselves from the inner critic using the tools of mindfulness and compassion. Each chapter offers constructive insights into what creates, drives, and disarms the critic; real people's journeys to inspire and guide readers; and simple practices anyone can use to live a free, happy, and flourishing life.
Named #1 mindfulness book by Mindful Magazine
by Mark Coleman
Introduction by Jack Kornfield
Many of us have forgotten how to listen, feel, and sense the natural world and why it's vital to our own humanity. We can turn the tide by engaging in regular contact with nature while cultivating the simple yet profound quality of mindful attention. Awake in the Wild is a guide to using Buddhist meditative techniques in the natural world as  a way to access nature's gifts, blessings, and guidance.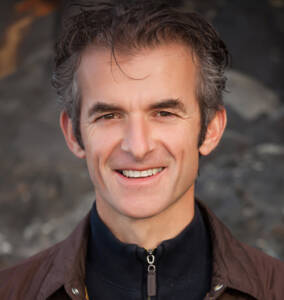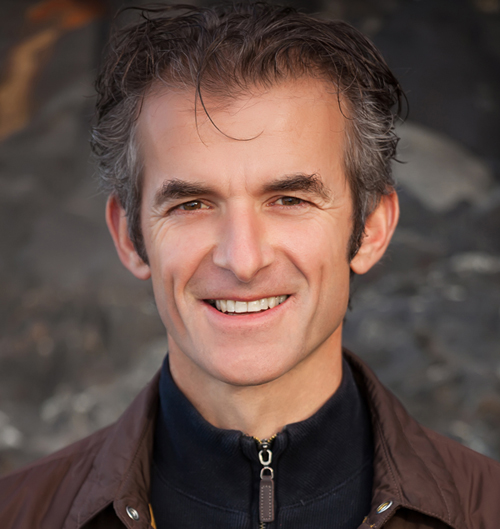 Mark is an inner and outer explorer, who has devotedly studied mindfulness meditation practices for three decades. He is passionate about sharing the power of meditation and has been teaching mindfulness workshops and meditation retreats in six continents for the past fifteen years. Mark holds a MA in Clinical Psychology and works individually with people as an executive coach and consultant, drawing on his extensive experience in working with people as a therapist. Mark is a senior meditation teacher at Spirit Rock Meditation Center, a renowned leader in the mindfulness field, and teaches regularly with pioneering teachers such as Jack Kornfield and Sharon Salzberg.
Mark has always been keen to share the fruits of meditation to wider audiences and founded The Mindfulness Institute, where he has brought mindfulness trainings to Fortune 500 companies and the non profit sector across North America and Europe. Through the Mindfulness Training Institute Mark leads Professional Mindfulness Teacher Trainings in the US and UK annually.  Mark is a trainer for Search Inside Yourself Leadership Institute, developed at Google and leads their mindfulness and emotional intelligence leadership programs worldwide.
Mark is writer and author of Make Peace with Your Mind: How Mindfulness and Compassion Can Help Free You from the Inner Critic, and Awake in the Wild: Mindfulness in Nature as a Path of Self-Discovery. He is an unabashed nature lover and through his organization Awake in the Wild, Mark likes nothing more than sharing his passion for integrating meditation and nature. He has led wilderness meditation retreats from Alaska to Peru, taking people on inner and outdoor adventures.
Mark lives in Marin County, California and enjoys spending his free time hiking, biking and kayaking.