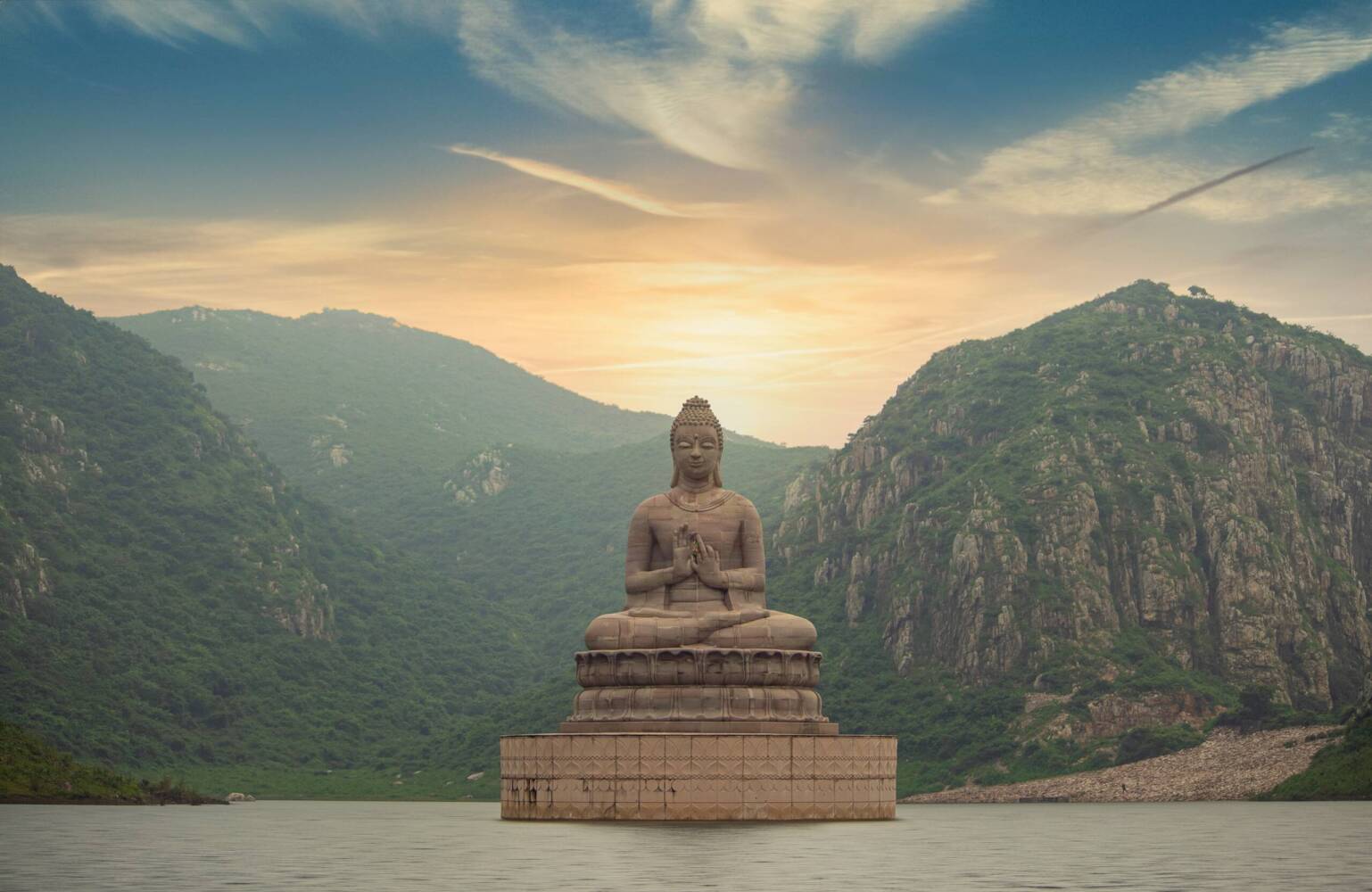 Living Dharma Program: Exploring and Integrating the Eight-fold Path in Daily Life
September 3, 2022 @ 9:00 am

-

April 1, 2023 @ 4:00 pm

PDT

|

$500 – $3500
with Mark Coleman, MA, and Dawn Mauricio
This program is designed for meditators and Buddhist practitioners wishing to engage wholeheartedly in a deep exploration and practice of Dharma through the study and teaching of the Buddha's "Noble Eightfold Path." Using the classic Buddhist teachings of sīla, samādhi, and pañña (ethics, meditation, and wisdom), we will look at how we cultivate mindfulness, kindness, and balance given the inner stresses of modern life, and the outer challenges of social inequity and the pressure of climate change.
This will be a practical, experiential, and meditative program exploring the Buddha's teachings on the eight limbs of the Dharma path: Wise Understanding, Wise Motivation, Wise Action, Wise Livelihood, Wise Communication, Wise Effort, Wise Mindfulness, and Wise Concentration. Through the support of these teachings, we will inquire how to live and respond to life with awareness, wisdom, and compassion.
In this journey, we will create a vibrant learning community to study, meditate, and inquire into these key areas of Buddhist teaching and how to make these teachings practical and relevant in our current social milieu. Our meditation practice and what is happening around us politically, socially, and globally are not separate. As we explore the Eightfold Path teachings, we will apply what was taught 2600 years ago to what we live and experience in our contemporary lives.
PROGRAM PREREQUISITES
Preferred pre-requisites (encouraged, not required):
2 years of meditation practice
A minimum of 10 days of any combination of: silent residential meditation retreats, daylongs, or mindfulness workshops
For white-identified applicants, priority will be given to those who have done or are signed up to take a white awareness, antiracist, and/or racial equity training
Priority is offered to those practicing Vipassana (Insight Meditation)
PROGRAM INCLUDES
Monthly large group sessions – online (recorded)
Monthly small group sessions
Daily and monthly home practices and readings
Monthly written reflections
Monthly Q&A – online (recorded)
DATES
September 2022 – April 2023, First Saturday of the month
Large Group Sessions (recorded) | All 9:00 am – 4:00 pm US Pacific Time.
Saturday, September 3
Saturday, October 1
Saturday, November 5
Saturday, December 3
Saturday, January 7
Saturday, February 4
Saturday, March 4
Saturday, April 1
Q&A | TBD
PARTICIPATION COMMITMENT
Must attend at least 6 of 8 large group sessions live (all will be recorded)
Meditation: 20-30 min/day recommended
Reading, journaling, and written reflections: 4-8 hr/month
Small group meetings: 1 hr/month
Q&A: 1 hr/month (highly recommended but not required, and will be recorded)
Attend ONE program orientation (highly recommended, especially if you have not used our online learning platform before)

Tuesday, August 30; 5:00 – 6:00 p.m. US Pacific Time
Friday, September 2; 11:00 a.m. – 12:00 p.m. US Pacific Time
TUITION
Sliding Scale: $3500 – $500. Please consider paying at the highest rate that you can afford: your generosity supports Spirit Rock, staff, and your fellow practitioners. These fees also support the teachers of this program. Any amount offered above the Base rate of $2100 is a tax deductible donation to Spirit Rock, and your generosity will enable and support the participation of others.
Benefactor – $3500
Sustainer – $2650
Base – $2100
Scholarship Sliding Scale:*
Scholarship Rate 1 – $1850*
Scholarship Rate 2 – $1575*
Scholarship Rate 3 – $750*
Scholarship Rate 4 – $500* [Limited, reserved for Black, Indigenous, and People of color (BIPOC)]
*All Scholarship rates are available on a first-come, first-served basis and are open to anyone needing financial support. Scholarship Rates 3 and 4 are very limited and are reserved for those truly experiencing financial hardship.
Participation in LDP requires a financial commitment. Payment plans are available for all levels of the sliding scale. Scholarship support is available to help with payment of fees but it will be limited. Upon acceptance into LDP and to secure your spot, ALL participants will be asked to pay a minimum deposit of 25% (based on the rate you select).
You may pay the entire program fee in full or set up a two payment installment plan for the remainder of the balance (after the initial 25% deposit). The two installments will be due September 1, 2022 and October 1, 2022. Installments can only be set up on credit cards. Please contact us if you have any questions.
CANCELLATION POLICY
Participating in LDP will require your commitment of both time and financial resources. If you need to withdraw from the program, the following fee structure will apply.
$50 non-refundable, flat fee for all applicants July 1 – Aug 26
10% fee: August 27 – September 2
20% fee: September 3 – September 30
40% fee: October 1 – November 4
85% fee: November 5 – December 2
No refunds = On or after December 3
*Fee deducted from refund; fee is a percentage of the total amount agreed to pay. These fees apply to all participants.
Share This Page, Choose Your Platform!